I don't know why I feel like this but I really feel like I miss Christmas so much that even if I have to create a bucket list for Christmas, it will just be a punch in the moon because there is no way that I might be able to accomplish most of what I wanted unless there will be a miracle that will happen within this week or the next week to come in order for me to accomplish what I wanted this month.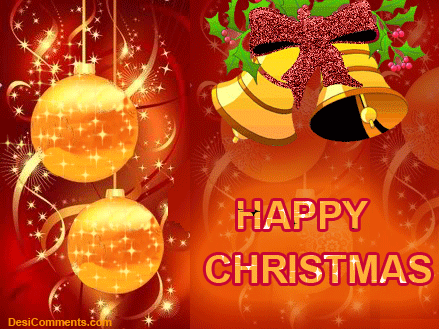 DesiComments.com | Christmas | Forward this Picture
I made a promise to God that I wanted to follow and do ,not because I was influenced or so, but because I wanted to make something out of so many years that I have been promising myself that I should do. I am still hoping for the best to come and that God will enable me to have a chance to do what I really wanted for my family, for the ministry, for my brethrens, for my niece and brothers.
I really do miss them especially 15 days from now, it will be Christmas. I have a lot of god children back home that I will also be missing to give them my present personally since I am away and for sure, if they drop by our house, my mom will be the one to give them. I really do want to be a blessing to my family and I asked God to help me accomplish this in reality because in fact financially, I am just depending on hubby and for now, my earnings online are limited due to the fact that my time is divided also in taking care of my little one.
I am thankful still because of the great blessing that God gave us baby Samuel and I do hope and pray that our baby will also meet my family back home as they are all excited and anxious to see him and take care of him. I made a bucket list long time ago that when I tried to check back on it, some of the list I included where already been answered.
Do you have a bucket list for Christmas or even in the New Year? I think so! Everyone dreams to have something or do something in life which is worth while.