Four more days to go and here comes year 2012. Time flies by so fast, it was just two weeks ago that typhoon struck Southern part of the Philippines and many have died. The survivors lived their lives not as the same as before and we can see the message of what God tells us humans.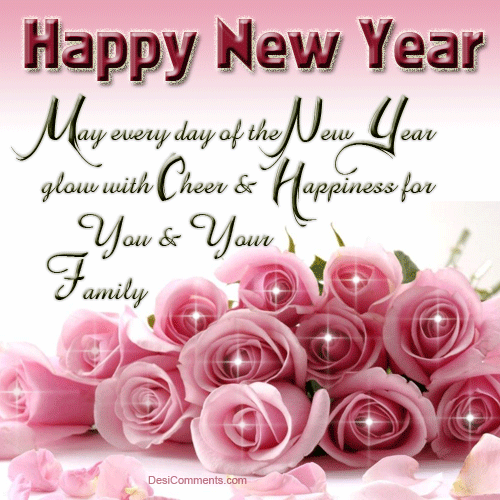 DesiComments.com | Happy New Year | Forward this Picture
Now that 2012 is coming, we all hope for a better life, happy or joyful. But whatever is your New Years resolution, your vow, your expectations what is important is that we will only do what is the will of God, to grow in our spiritual life, be fruitful and share the blessings to others.
Wishing you all a Blessed New Year. Be safe and don't pollute the environment by using those dangerous fire crackers. You not only endanger the life of others but your health and safety too.