During this season, going to Goa will not be that fun because of the rains. You will not be enjoying the beach and the sun of course. If you may ask what seasons will be perfect to go to Goa, well that will be in the summer seasons from January to month of May. But when June comes, that will be the start of a rainy weather.
Sunset in Goa

Golden Eagle enjoying its flight

Pigeons flocked to eat, on the side of the street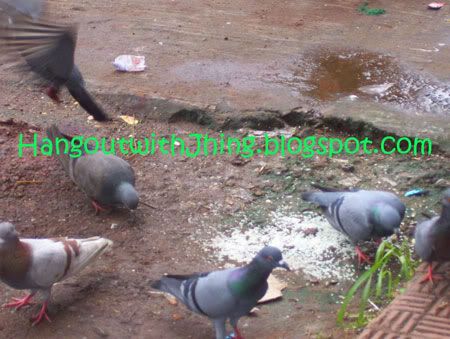 The Stretch of Arabian Sea

A Road Going to Panjim

Mandovi bridge in Panjim

A beach view, but not for tourists to swim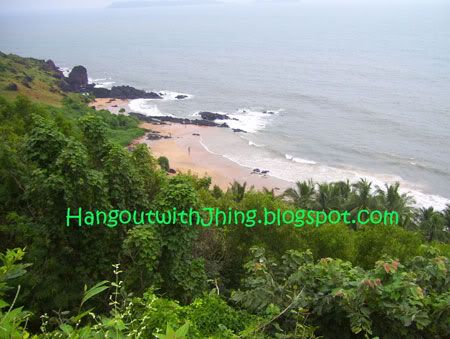 I always like to view the sunset in Goa. To see the beach, relax and enjoy the nature that enfolds the majestic natural tourist spot in India. I am always delighted to see birds fly not that high where they enjoy their plight and take pride of their wings like the Indian Golden Eagle that I was able to capture although sorry for the zoom of my cam which is limited; it is just a local digital camera.
You cannot go wrong watching the stretch of the Arabian Sea that interconnects the lovely beaches of Goa. Renting a place to stay is easy because there are lots to choose from five star Hotels to simple huts and transient houses. You can also tour parts of Goa by renting a bike which is also affordable and all you needed to have is a license to show and money to pay the owner.
I just hope they will build more amusement parks like Water World or Disneyland types of Amusement centers since Goa is a tourist capital. I do see floating Casinos around but that is for people who have money to burn. But for us, it will be better to see Goa as a place where both kids and adults would enjoy and remember once they take a visit.
About shopping, well there are local stores that offer authentic Indian jewelries and clothing. But I still prefer wide varieties from International brands to local so that the selection will always be great. If you like to buy dried fish and Goan pastries, the local market of Margao is the place to be. They sell cheaper and you can also bargain for the price, if you know how to convince the vendor to lower their prices.
Your tour in Goa will not be complete without visiting Old Goa to where big relics of Portuguese churches are. It is where the Basilica of Bom Jesus was located to where the remains of St. Francis Xavier lie. I am not a Catholic by belief but my in-laws were the ones who took me to Old Goa for a quick visit together when they have their visitors in Qatar. I can say that the building structure of the church was really that old and it looks the same like the bricks that they have used in building their forts.
It was really an epic and it will make you feel like your back from that century were colloquially the place speaks clearly for itself, with pride and honor. I will still have more stories and picture to tell on my next post since Goa is just my second, away from home.