A month ago someone called my husband to inform him that his name was selected as winner in the Gatorade Promo Contest. He didn't doubt it because he really participated in the said promo since he bought two carton packs of Gatorade drink. This Gatorade is not in a bottle form which is ready to drink, this is a powder mix Gatorade in sachet packets which is so economical and you can carry it along with you. All you needed is cold water and a bottle container and mix the powder as you shake it well.
Reebok T-shirt delivered from Delhi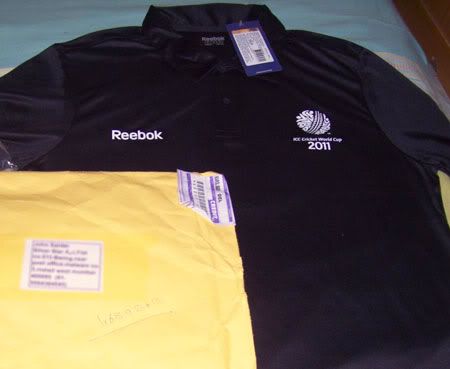 Anyway the prize was a t-shirt, no big deal although it took them two weeks to deliver the said t-shirt in a courier. It was a polyester t-shirt which is black in color and size was Large which is perfect for hubby. I did open the package and took pictures of it and I was laughing a lot to see that there is a price tag included in the shirt as if we still needed to pay for its price.
Black collared Polyester shirt with printed ICC Cricket World Cup 2011

Gatorade printed at the back of the shirt

Anyway the shirt was good as it was Reebok with ICC Cricket World Cup 2011 label in front which India won. It took them 20 long years to get the title back and it was really another history for India to win the said sports event.
Price tag still included Rs999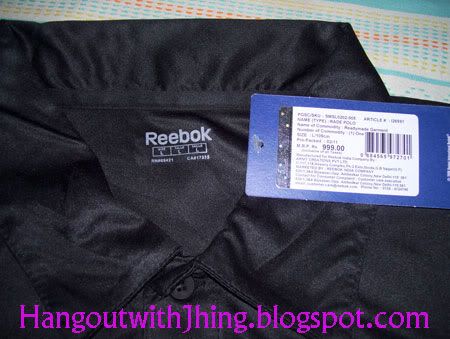 As far as I can remember, I never won any prize in a raffle ticket draws yet. My mom and my youngest brother were able to win or should I say lucky in these types of draws. Well, anyway just giving thanks to God about this blessing.